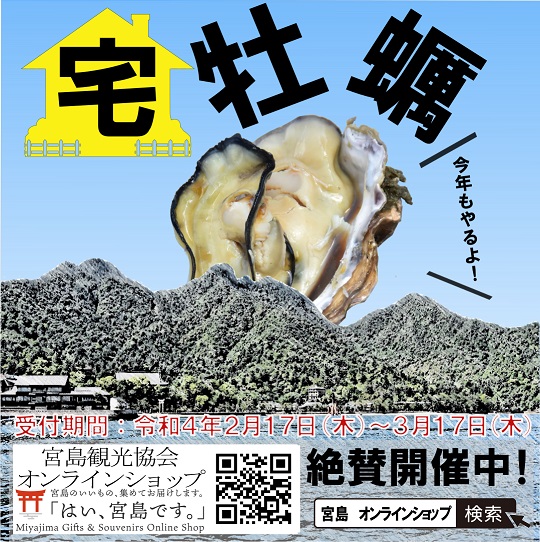 We are starting a special campaign called "Oysters at Home" so that more and more people can enjoy Miyajima oysters, which are in season right now!

The Miyajima Fishermen's Cooperative Association will be offering special prices on two of its existing products, as well as the well-known "can-can baked goods" for a limited time during the campaign period!
Please take this opportunity to enjoy Miyajima oysters!