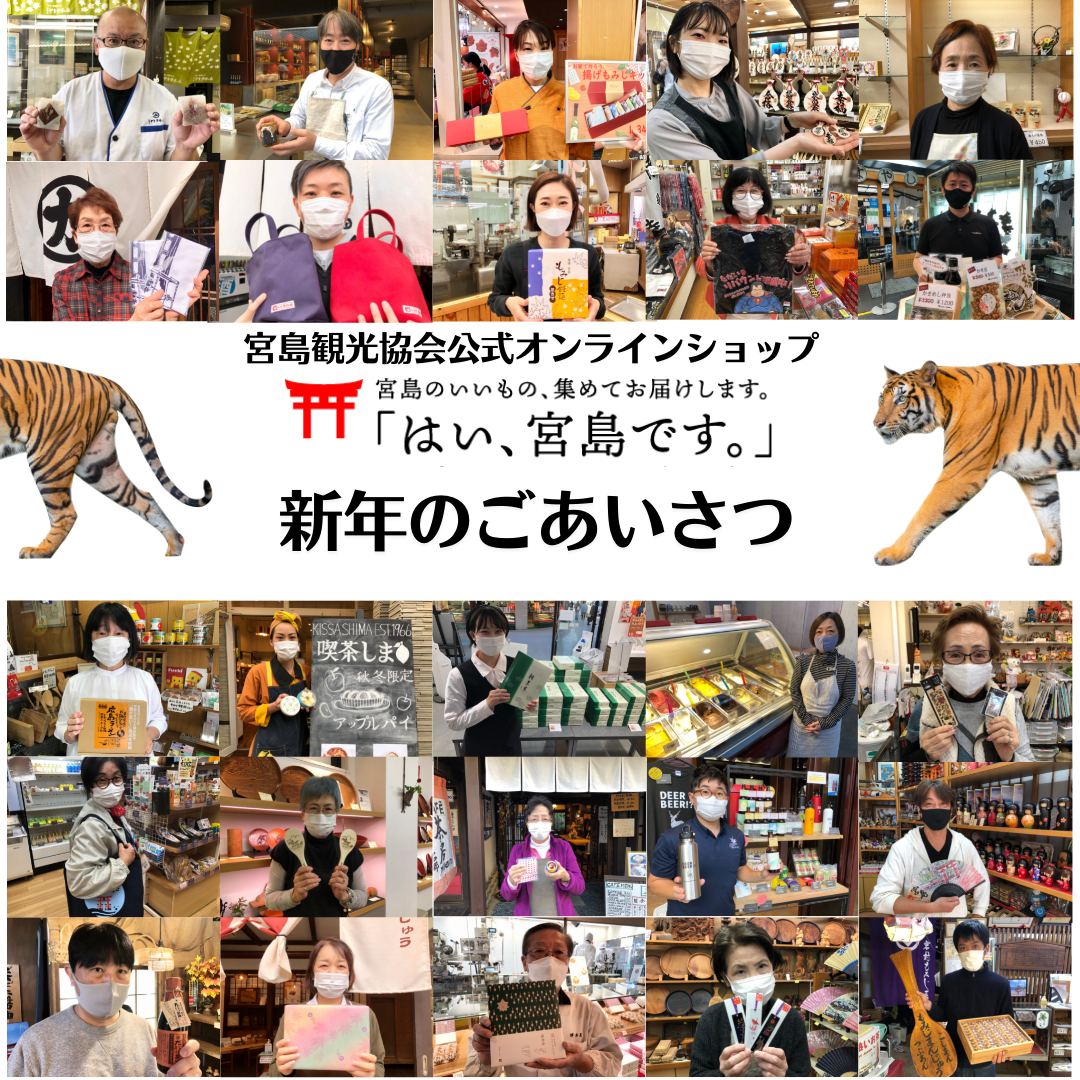 We thank you for your patronage of our official online shop "Yes, it's Miyajima" of Miyajima Tourist Association last year. Thank you for your patronage.
Thank you very much for your time.
We thank you from the bottom of our hearts.
We look forward to serving you in 2022.
Yes, this is Miyajima. We will all do our best.
We look forward to working with you this year.
(Miyajima Tourist Association