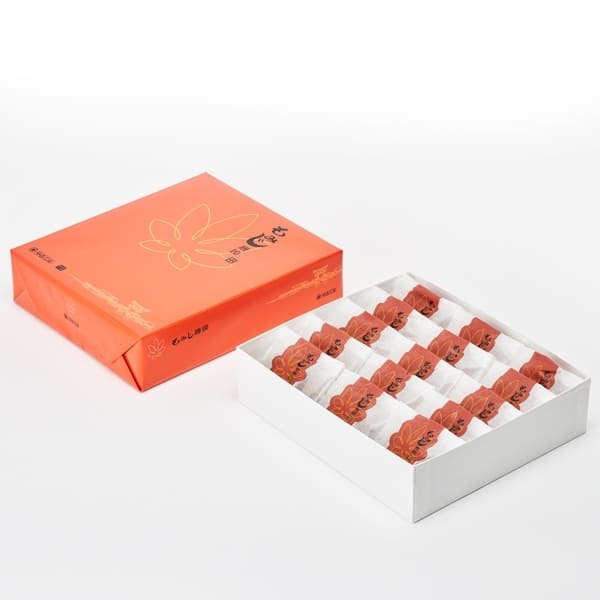 Momiji Manju (Koshian) 15 pieces
It is a momiji manju with elegant koshi bean paste with a light taste of old fashion. The koshi-an that has been carefully exposed to water many times is softly baked with castella dough.
* Packages are subject to change without notice.
* On August 29, 2016, 10 pieces of momiji manju (Koshian) were certified as Halal (Halal).
Estimated shipping time: 2 to 3 business days *Excluding Saturdays, Sundays, and holidays
【Ingredients】Sugar (manufactured in Japan), azuki beans, eggs, wheat flour, rice candy, sugar-bonded starch syrup, glucose, isomerized liquid sugar, processed chicken egg products (including egg and milk ingredients) / emulsify, expansion agent
【Allergens (specified ingredients)】Wheat, milk, eggs
[Allergen substance (recommended raw material)]
[Per 100g (per piece)] 100 g (37g)
【Heat】274kcal (103kcal)
【Protein】6g (2g)
【Lipid】2g (0.8g)
Carbohydrate: 61g (23g)
【Salt Equivalent】0.1g (0.04g)
Best before date: 31 days after manufacture
| | |
| --- | --- |
| Weight | 100000 g |
| Dimensions | 1 × 1 × 20 cm |
Only logged in customers who have purchased this product may leave a review.