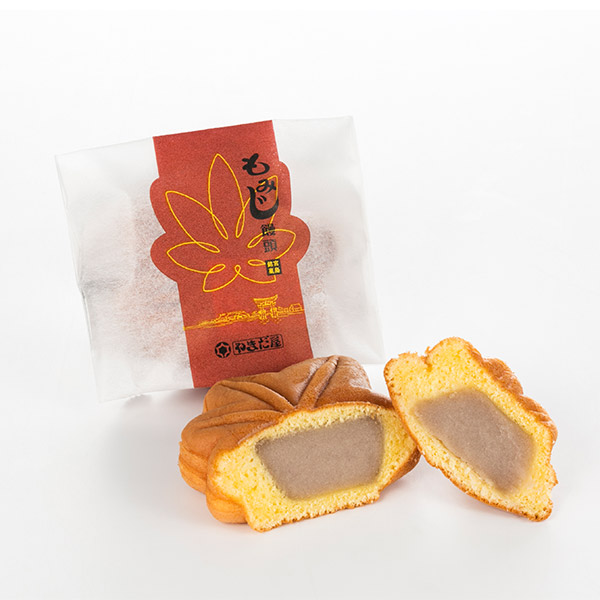 Momiji-manju (sweet red bean paste) -Yamadaya
An at Miyajima is traditionally characterized by "koshi-an" (salty red bean paste), which is made from only the core of the azuki beans.
Koshi An (Sarashi An), a specialty of Yamadaya, is made by boiling azuki beans and carefully removing the outer skin, then soaking it in water repeatedly to remove any impurities, and kneading it with only the finest quality coarse grains.
It melts in the mouth and is characterized by a light, elegant sweetness that makes the most of the flavors of the ingredients, and a clear, pale color.
Compared to regular "koshi-an" (sweet red bean paste), this type of red bean paste requires more time and effort, but YAMADAYA continues to pursue its own unique way of making red bean paste by considering the optimum balance that brings out the deliciousness of the dough and red bean paste when they are combined.
Estimated shipping time: 2 to 3 business days *Excluding Saturdays, Sundays, and holidays
Products eligible for 400 yen flat-rate shipping nationwide for up to 12 items.
Raw materials and allergies
【Ingredients】Sugar (manufactured in Japan), azuki beans, eggs, wheat flour, rice candy, sugar-bonded starch syrup, glucose, isomerized liquid sugar, processed chicken egg products (including egg and milk ingredients) / emulsify, expansion agent
【Allergens (specified ingredients)】Wheat, milk, eggs
[Allergen substance (recommended raw material)]
Nutritional components
[Per 100g (per piece)] 100 g (37g)
【Heat】274kcal (103kcal)
【Protein】6g (2g)
【Lipid】2g (0.8g)
Carbohydrate: 61g (23g)
【Salt Equivalent】0.1g (0.04g)
Shelf life: 30 days from manufacture
* Packages are subject to change without notice.
| | |
| --- | --- |
| Weight | 100000 g |
| Dimensions | 1 × 1 × 1 cm |
Only logged in customers who have purchased this product may leave a review.