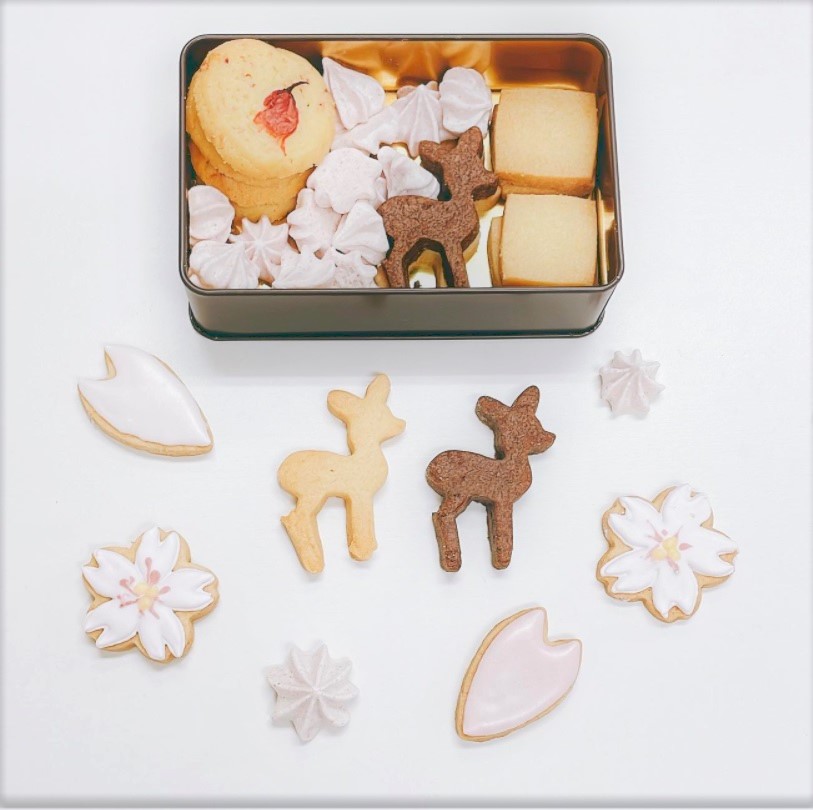 Yes, this is Miyajima." has added a new spring-only product to its lineup.
With the arrival of March comes the cherry blossom season.
There are many cherry trees in the mountains of Miyajima, and when they are in full bloom, Miyajima is tinged with pink as seen from the boat. When the cherry blossoms begin to fall on the streets of the town, the deer begin to taste the spring all around.
With such an image of spring at Miyajima
Deer cookies, cherry icing cookies, cherry-colored strawberry meringue, sweet cherry cookies mixed with salted cherry blossoms, and the very popular butter sablé are all packed into one tin.
This is a seasonal product until early spring.
We'll run out as soon as we run out, so don't delay!